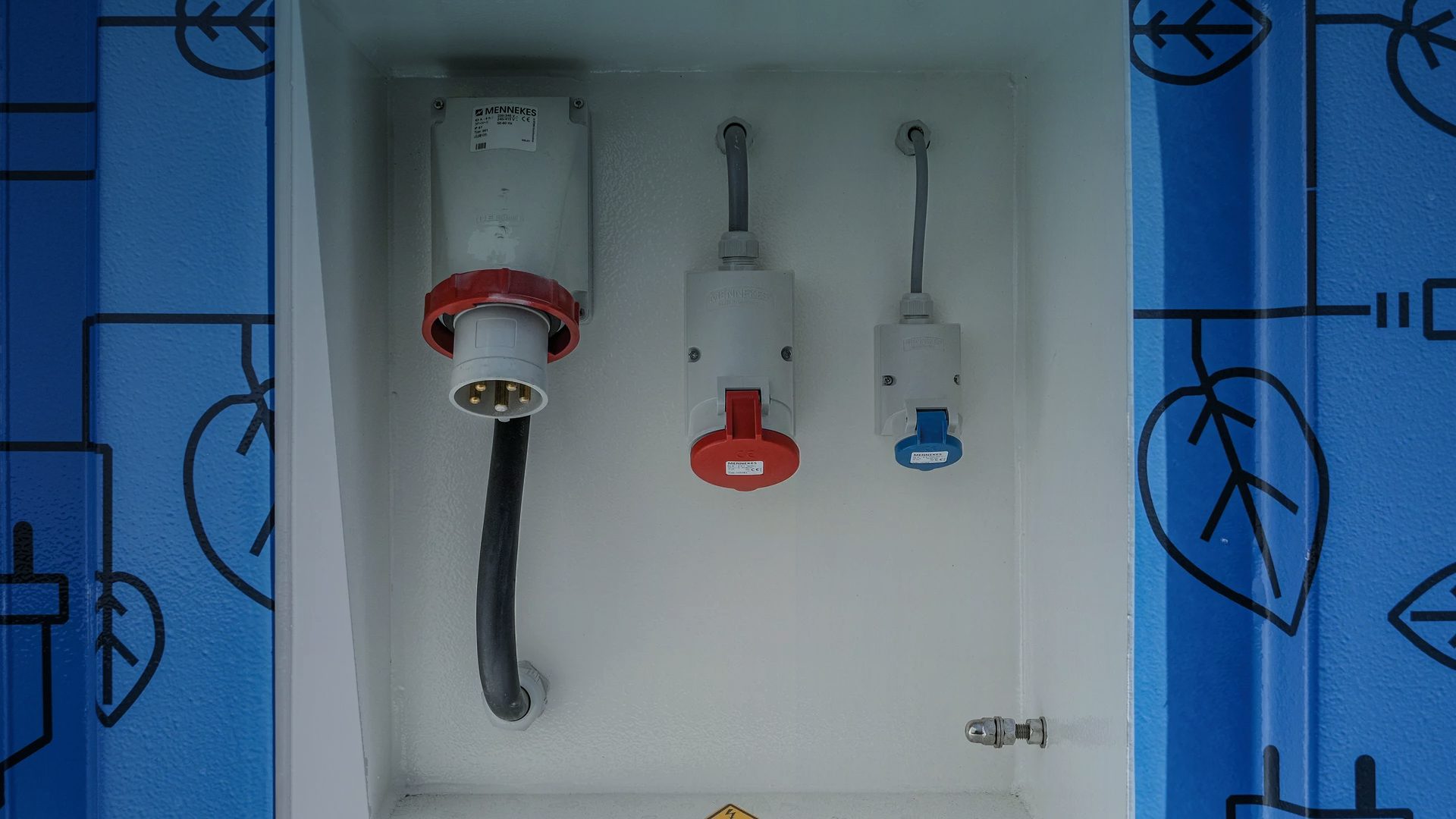 Clean and green
DEUTZ is a pioneer of carbon-neutral drive solutions. It has the right engine for every customer and every application, and alternative drive solutions are a key part of its strategy.

DEUTZ is a pioneer of innovation in the transition to a carbon-neutral future, developing simple, safe, and cost-efficient solutions for its customers. It is leading the way with the development and manufacture of zero-emission drive technologies for use in areas such as construction and transportation logistics.
Reducing emissions in the construction sector is a hot topic
"Power supply infrastructure is key when it comes to using alternative drive systems, which is why we have made it our mission to help our customers make the switch. The PowerTree from E-DEUTZ brings electricity to the vehicle – an important step towards climate neutrality," says Dr. Ing. Markus Müller, CTO & CSO of DEUTZ AG. KTEG clearly has great faith in the PowerTree. In 2022, the manufacturer of specialist construction machinery ordered several PowerTrees from DEUTZ to supply its electric con­struction vehicles with energy.
"Reducing emissions in the construction sector is a hot topic for our customers, which is why our portfolio includes both electric excavators and the PowerTree mobile rapid charging station. We aim to ensure that our electric machinery is ready for use throughout the day. And it is equally important that it can be recharged in a short space of time. We are setting the benchmark, and that benefits our customers," says Harald Thum, CEO of KTEG GmbH.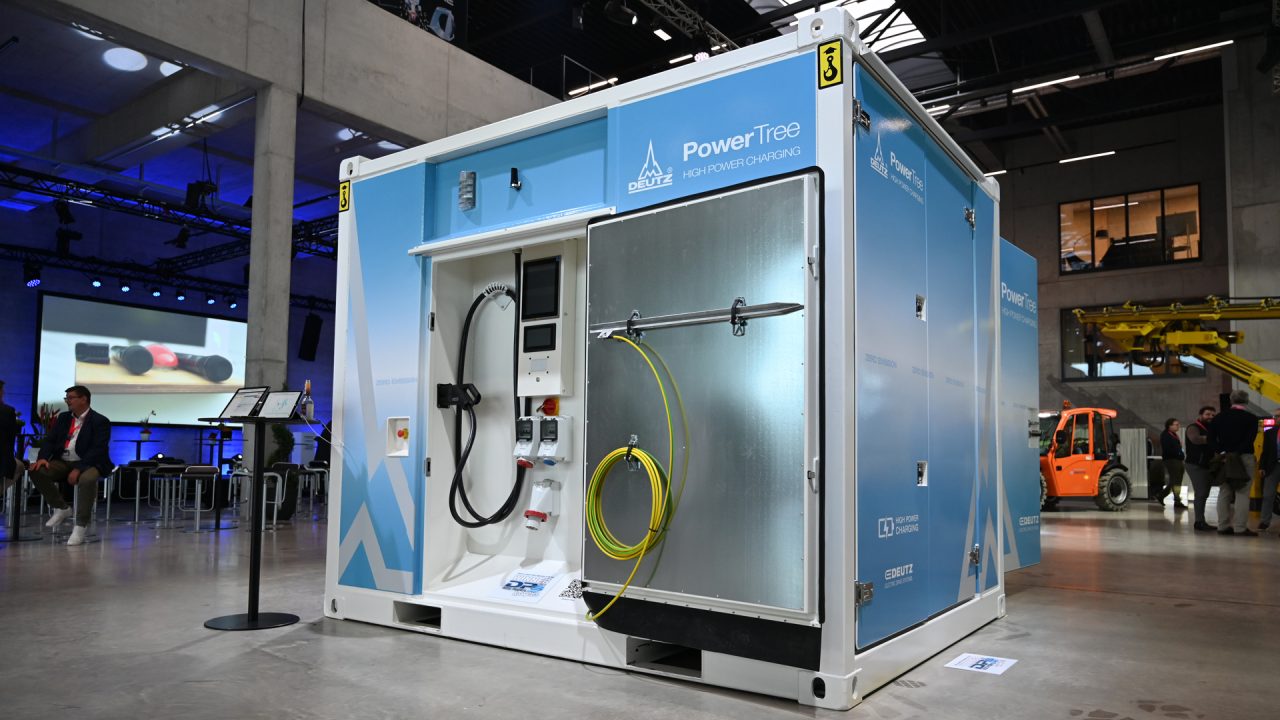 The new PowerTree
In October 2022, DEUTZ presented the next generation of the PowerTree, which now offers additional benefits for customers. The optimized design, for example, allows the PowerTree, installed in a robust 10-foot con­tainer, to be transported even more easily to where it is needed. This mobile backup battery with a rapid charging point provides a charging capacity of up to 150 kilowatt. The capacity of the battery storage system can now be scaled to provide the optimum amount of charge for the customer's specific requirements.
The PowerTree scored highly at the Diesel Progess Summit of off-highway experts, where it won the Diesel Progress Summit Award in the category 'Electric or Hybrid Application of the Year'.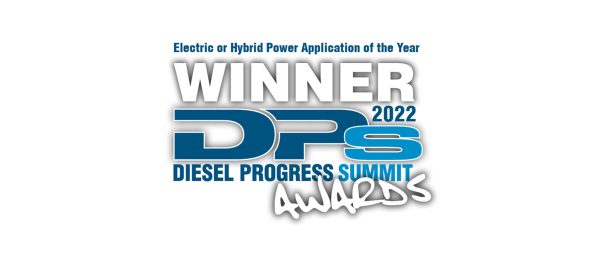 Hydrogen engine from DEUTZ provides decentralized energy supply
In partnership with RheinEnergie AG, DEUTZ is trialing on-site electricity generation based on the TCG 7.8 H2 hydrogen engine. The partners' flagship project got under way in summer 2022 when the first H2 genset went into operation at RheinEnergie's cogeneration plant in Cologne. "We are a utility company for a major city and specialize in concepts for individual neighborhoods and districts," said Dr. Dieter Steinkamp, CEO of Rhein­-Energie at the time, during a press conference on June 20, 2022. "An engine like this can help to provide electricity and heating locally. When combined with heat accumulators, heat pumps, solar installations, and electricity storage, this technology makes it possible to supply entire neighborhoods on a climate-neutral basis."
With an output of around 200 kilowatt, the hydrogen engine is suitable for all current DEUTZ applications. DEUTZ is already registering a great deal of interest from its customers in the H2 engine, which it plans to take into full production in 2024.
Hydrogen-powered excavators
DEUTZ and KTEG are deepening their collaboration and have submitted a project proposal to the Jülich Research Centre. The partners are working on a zero-emission excavator in the 30-tonne class based on the DEUTZ TCG 7.8 H2 hydrogen engine. The plan is for preproduction of the engine to commence in 2024.
The solution we are piloting with RheinEnergie has huge potential for the local, carbon-neutral supply of energy in urban centers.«
DEUTZ hydrogen engine powers 18 tonne truck
In September 2022, Germany's Federal Ministry for Digital and Transport approved the funding application for the HyCET (Hydrogen Combustion Engine Trucks) research project. DHL Freight, KEYOU, TotalEnergies Marketing Deutschland, and the Volvo Group are the other companies joining DEUTZ on the project, which is led by the BMW Group. HyCET aims to show how trucks powered by hydrogen combustion engines can make transportation logistics more sustainable. Installed in an 18-tonne truck, the DEUTZ hydrogen engine will demonstrate its potential for clean logistics during a series of real-world trials at DEUTZ.
Daniela Kluckert, Parliamentary State Secretary to the Federal Minister for Digital and Transport: "Hydrogen technology provides us with an opportunity to rethink mobility. The wide-ranging requirements of trans­portation logistics make it especially important to find appropriate solutions. Using hydrogen as a means of storing energy, alongside battery-electric drive tech­­nology, is an excellent solution to the challenge of making the transportation sector more climate-friendly."