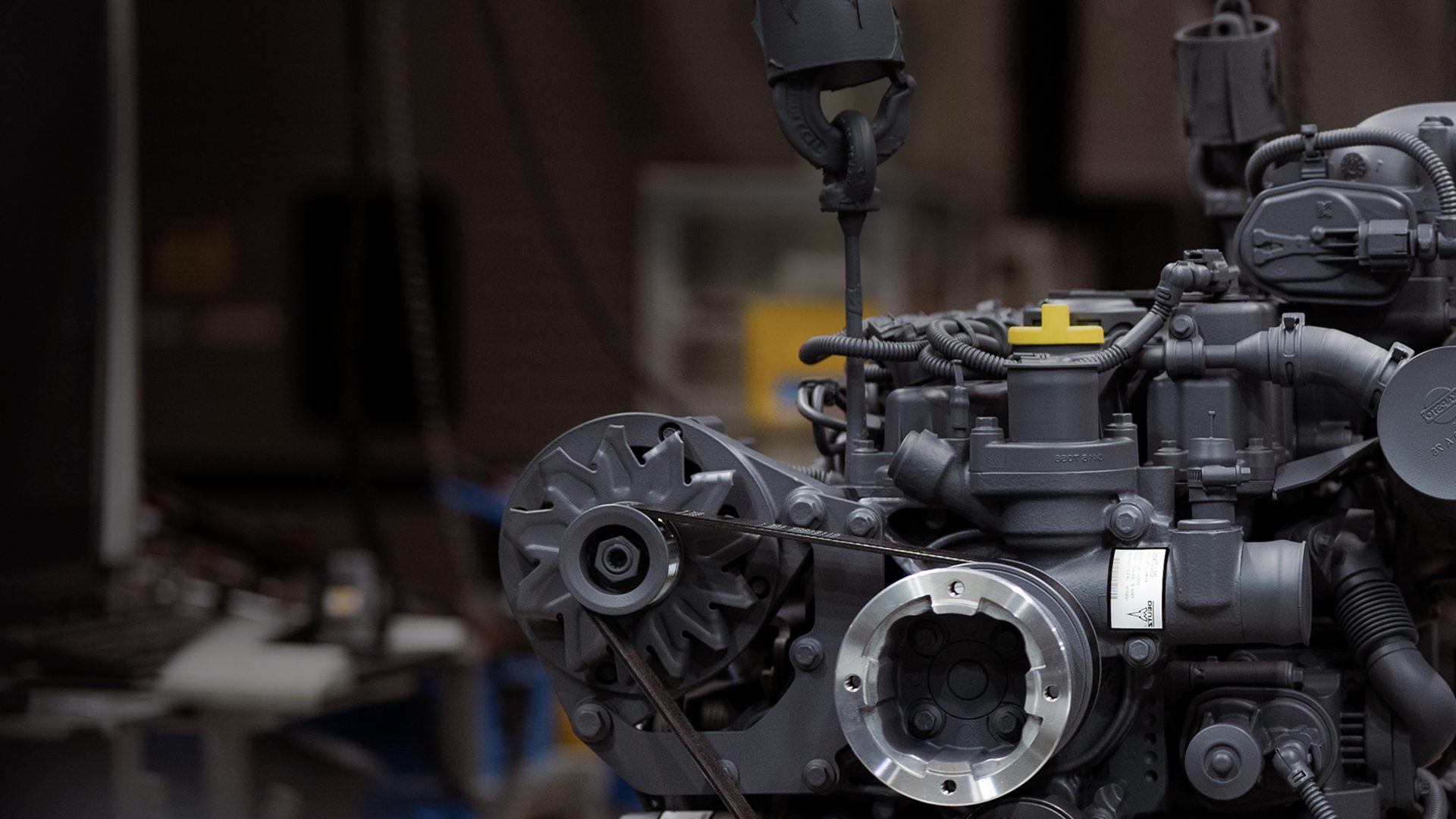 Investing in tomorrow
DEUTZ is making its production operations faster, better, and more efficient in order to pave the way for future growth.
DEUTZ is investing in its future and has initiated and implemented various projects in order to improve and increase production. Just a stone's throw from its headquarters in Cologne-Porz, DEUTZ has started using its new multi-function center on a trial basis. The Company began dispatching the first drive systems to customers from there in November 2022. In addition to engine storage and dispatch, the 45,000m² building has space for other logistics activities, including the empty containers center for outer packaging, part of stationary assembly, and EAT picking. The multifunction center simplifies DEUTZ's logistics structures considerably, reducing the number of sites from five to two. By consolidating its premises in this way, the drive specialist is bringing production and logistics closer together and lowering costs at the same time. The multi-function center is scheduled to officially go into operation in the first half of 2023.
Useful fact
Useful fact: EAT is the abbreviation for exhaust aftertreatment and refers to DEUTZ's exhaust gas technologies.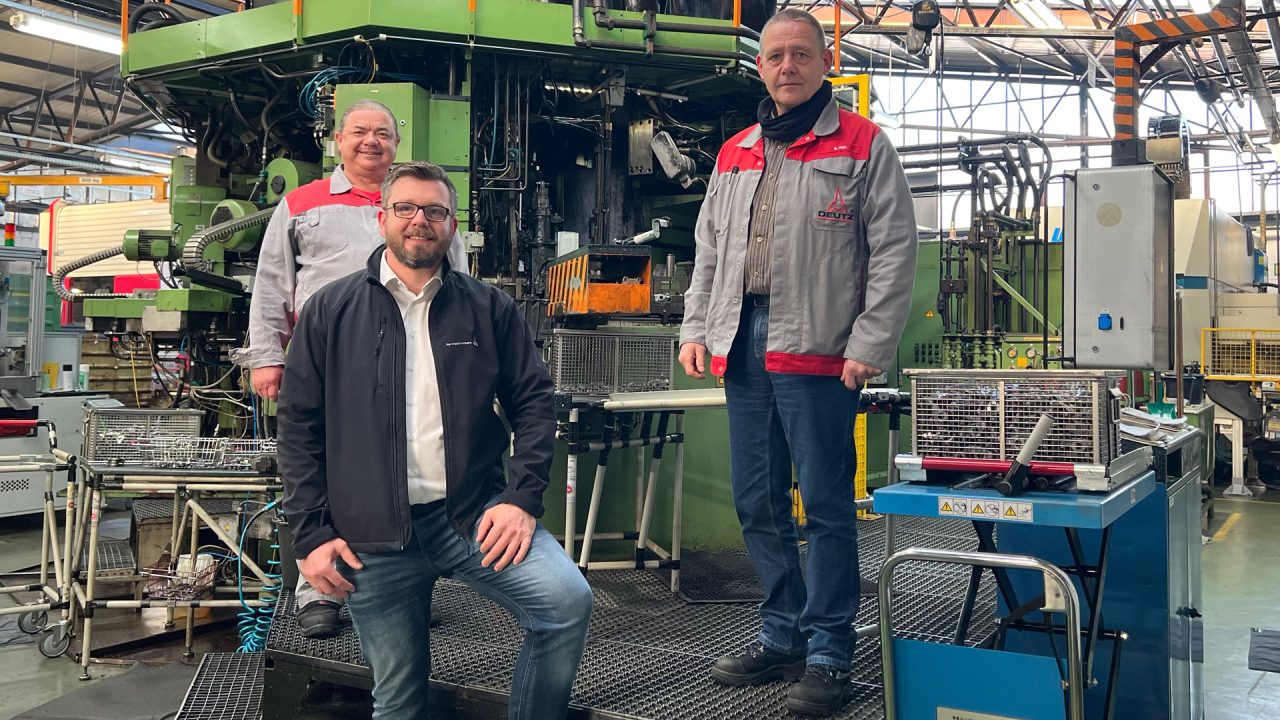 Twelve steps in 20 seconds
Lower takt time, higher quality. At its components plant in Herschbach, DEUTZ has further automated its production processes and thus made them more efficient. The new rocker arm machine takes just 20 seconds to execute the twelve steps needed to turn two blanks into rocker arms. DEUTZ has thus halved the takt time. The machine came on stream in summer 2022 and also harmonizes processes. And thanks to automated loading and unloading, DEUTZ is improving quality. Moreover, only one rocker arm machine is now needed, instead of the three previous machines. This reduces tooling and maintenance costs, thereby increasing competitiveness.
Shaping the future
DEUTZ is planning to add a further assembly line in hall 41 at its Cologne-Porz site. By deploying automated, collaborating systems at assembly line 6, the drive specialist is aiming to increase quality and flexibility and to save time and costs from the second half of 2023 onward. The new assembly line 6 is where the TCG 7.8 H2 hydrogen engine will be made when it enters full production in 2024. As in other areas, DEUTZ is taking a technology-neutral approach in assembly. This means that certain diesel engines in the 4 to 8 liter range can be built on the new line too. Employees working there will be supported by driverless assembly vehicles. Assembly line 6 will boast enhanced efficiency thanks to in-built screwdrivers and, in particular, extended drift areas that enable customer-specific assembly and parallel work to be carried out within the assembly stations.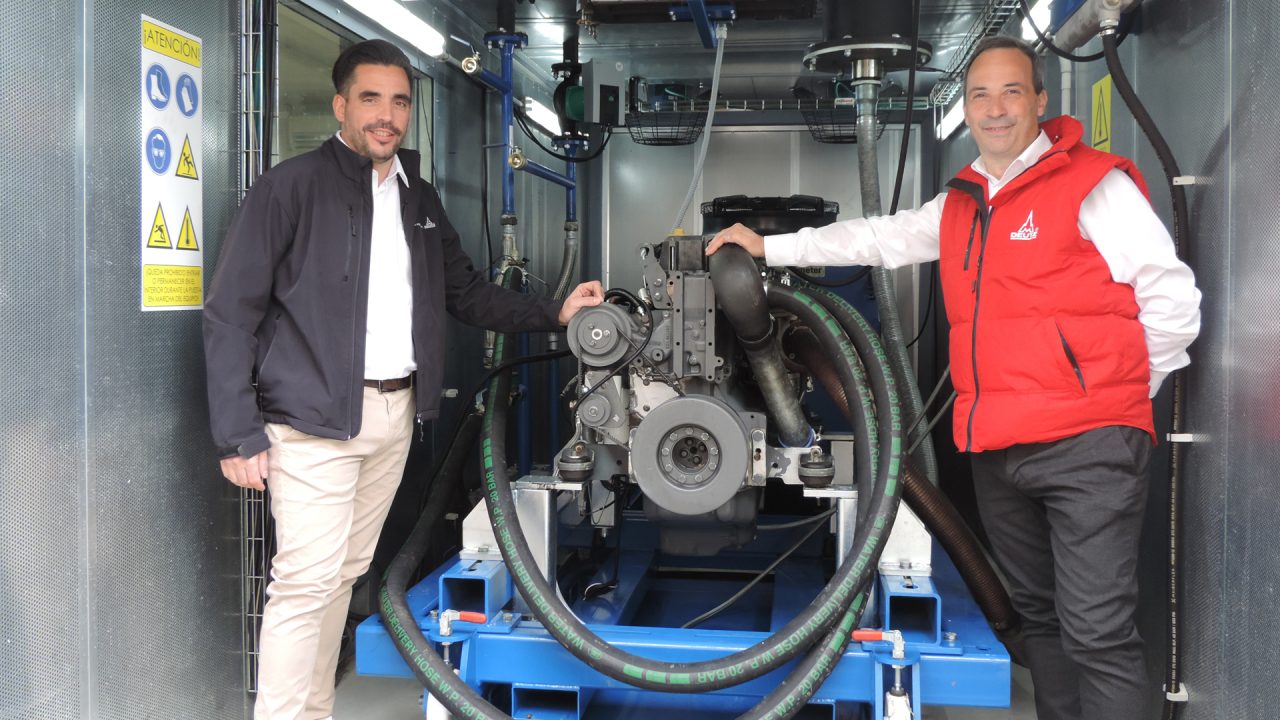 DEUTZ Spain invests in a test rig
DEUTZ engines have to prove their worth on the new test rig at the service center in Madrid. The test rig can simulate a wide range of conditions under which the drive systems might work. This allows DEUTZ Spain to ensure that the engines meet all applicable norms and specifications, as well as the company's own quality standards. Along the way, DEUTZ is con­tinually improving engine performance and reliability. The drive specialist's customers can watch the tests from the control room. Flexible and straightforward operation were the main focus while planning the test rig, which is installed in a 20-foot container and can be transported anywhere at any time. The new test rig allows DEUTZ Spain to check that drives are running reliably, thus extending their lifecycle. DEUTZ also inspects other manufacturers' engines on the test rig and subjects them to extensive tests. "We want to be more than a leading drive manufacturer; we also want to be a leading expert in engine refurbishment," says José Manuel Romero, Head of the Service Center, DEUTZ Spain. The only thing that counts for customers is that they receive a tested engine that meets the most stringent DEUTZ quality standards.