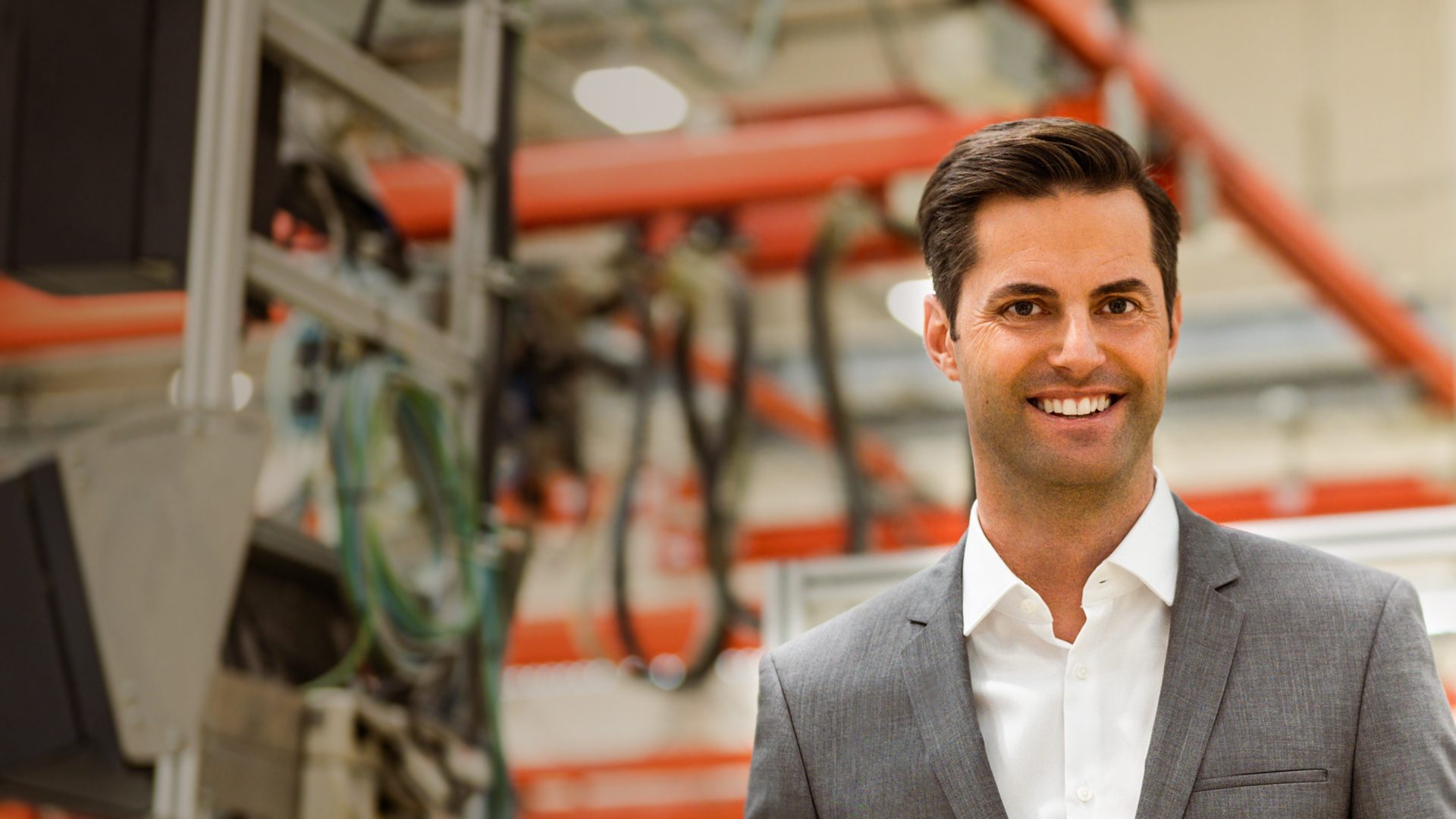 Three questions for Timo Krutoff
Timo Krutoff, CFO and Labor Director at DEUTZ AG, provides insights into the financial position of DEUTZ, sustainable finance, and DEUTZ as an employer.
You assumed the role of CFO at DEUTZ with effect from December 1, 2022. What is your view of the Company's financial position?
I am very optimistic, because DEUTZ has been able to improve its profitability despite the challenging market environment. With an equity ratio of around 45 per cent, we also have enough financial headroom to continue to invest in the transformation of our business. However, there is still scope for improvement on the profitability front. That is why we are main­taining a disciplined approach to costs, especially in the challenging inflationary environment in which we currently find ourselves.
For the first time, DEUTZ has taken out a loan that is linked to ESG criteria. Is this a sign of things to come?
Yes, absolutely. Companies have a crucial part to play in achieving environmental goals. We understand this and are ready to rise to the challenge. Our aim is to combine commercial success with the fulfillment of our environmental, social, and corporate governance respon­sibilities. Our sustainability-linked loan reflects where we stand and sends a clear message to our shareholders and investors. Sustainability is a must, not an optional extra. And it creates opportunities for us as a company, for example in the form of more favorable financing terms.
Labor shortages are a hot topic at the moment. How do you develop and retain talent?
By running our business in a way that makes people happy to come to work every day.
As a company, we can look back on a long and successful history. But it would be fatal for us to become complacent. DEUTZ needs to evolve on all fronts in order to become a modern business. This entails not only the development of innovative products but also a cultural transformation that is backed by everyone, from our assembly workers right up to the Board of Management. Likewise, we are taking a future-oriented approach to the nurturing of talent. In 2022, the outstanding work of our Factory for Talents in the field of vocational training and professional development was recognized with an award for the twelfth consecutive time – an achievement that speaks for itself.
Useful fact
A sustainability-linked loan (SLL) is a loan with terms that are tied to certain sustainability criteria.